Welcome to Saint Ambrose Catholic Church!
This is our home on the Internet. Here you will find the latest news and information about the church. Please take a moment to visit the online Calendar for upcoming events and our News page for featured articles. Visitors are invited to sign up for our online mailing list for special news and announcements. We hope you enjoy your visit and encourage you to check back often for updates!
Patriotic Concert
-
A patriotic concert by the Florida 9th District American Legion Symphonic Band will be held at St. Ambrose Church on June 28th 7:30 pm—9:30 pm in the main church.  All are Welcome! A free will offering will be collected.
Peter's Pence Collection
-
The annual Peter's Pence collection will be taken up the weekend of June 24-25. Funds from this collection support Pope Francis' charitable outreach to the suffering and marginalized around the world. The Peter's Pence collection is taken up worldwide to help Pope Francis provide relief to victims of war, religious persecution, and natural disasters. More information about ... [Read more...]
Father's Day Novena
-
Father's Day cards are available at the entrances to the Church or at the Rectory Office for those wishing to remember their fathers, living or deceased, in the Novena of Masses to be said beginning Sunday, June 18th through Monday, June 26th. PLEASE LEGIBLY PRINT the names you wish remembered, enclose your donation in the envelope and ... [Read more...]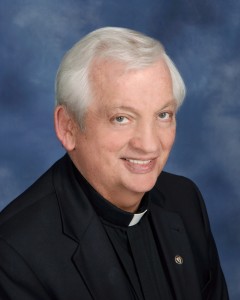 Message from the Pastor
Message From Pastor
(6/23/2017)
-
Welcome to St. Ambrose ! We are so glad you are able to join us today to celebrate the Twelfth Sunday in Ordinary Time.     FEAR NOT: How do people find hope in the face of suffering and death? That is the question addressed by today's scriptures. We hear of the suffering of Jeremiah and the ... [Read more...]