Welcome to Saint Ambrose Catholic Church!
This is our home on the Internet. Here you will find the latest news and information about the church. Please take a moment to visit the online Calendar for upcoming events and our News page for featured articles. Visitors are invited to sign up for our online mailing list for special news and announcements. We hope you enjoy your visit and encourage you to check back often for updates!
Respect Life Baby Shower
-
St. Ambrose Women's Council Annual Respect Life Baby Shower The bassinet and crib will be in front of the altar for the next few weeks. Newborn baby items—baby bottles, diapers, baby formula, strollers, blankets, pacifiers, baby clothes (new items only) and the list can go on. If you wish, you can also make a monetary donation. Checks must be made payable to St. ... [Read more...]
St. Ambrose Women's Council
-
BOOK SALE this SUNDAY, MAY 21st   Buy one get one free!  Book sale after all morning masses.  New inventory every week.  Books, puzzles, and games!A special thanks to all that support our book sales!  LAST General Meeting for this SEASON  Thursday, May 25th.   Come join us as we wrap up the season. Upstairs Parish Hall ... [Read more...]
Mother's Day Novena
-
Sun., May 14th—Mon., May 22nd A Novena of Masses will be  offered for all mothers, living and deceased, beginning on Mother's Day, May 14th thru May 22nd. Mother's Day cards are available in the Church entrances. Take as many as you wish. This is a beautiful way to remember your mother on her special day.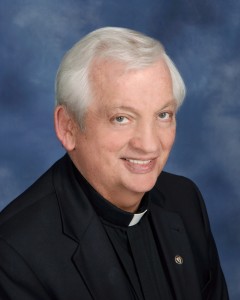 Message from the Pastor
Message From Pastor
(5/19/2017)
-
Welcome to St. Ambrose ! We are so glad you are able to join us today to celebrate the Sixth Sunday of Easter. PEOPLE OF HOPE: Throughout this Easter season the readings have drawn us into the experience of the early church. We have tasted the excitement and zeal of the first Christians. Now, with them, we listen ... [Read more...]