Welcome to Saint Ambrose Catholic Church!
This is our home on the Internet. Here you will find the latest news and information about the church. Please take a moment to visit the online Calendar for upcoming events and our News page for featured articles. Visitors are invited to sign up for our online mailing list for special news and announcements. We hope you enjoy your visit and encourage you to check back often for updates!
Saint Ambrose Women's Council Christmas Luncheon
-
Christmas Luncheon Saint Ambrose Women's Council invites you to our annual celebration of the season with delicious cuisine and good company.  Stop by the parish center Sunday after mass to sign up or drop off your payment and entrée choice at the rectory by Sunday, December 3rd .  Date & Time: Saturday, December 9th at ... [Read more...]
Thanksgiving Day Mass
-
Thanksgiving Day Mass Thursday, Nov. 23rd at 11 a.m. Please join us in giving thanks for all God's blessings. Distribution of bread will begin immediately following the Mass. This will be the only Mass on Thanksgiving Day.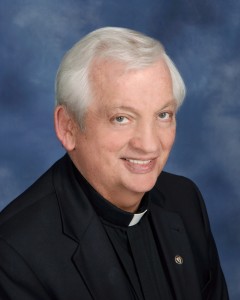 Message from the Pastor
Message From Pastor
(11/17/2017)
-
GIVING THANKS Somebody once said that unexpressed gratitude is like winking at somebody in the dark. You know what it is all about but the person who needs to be thanked does not. We need to say thanks just as we should be ready to graciously accept another's thanks. Growing up in Ireland, one of ... [Read more...]