Welcome to Saint Ambrose Catholic Church!
This is our home on the Internet. Here you will find the latest news and information about the church. Please take a moment to visit the online Calendar for upcoming events and our News page for featured articles. Visitors are invited to sign up for our online mailing list for special news and announcements. We hope you enjoy your visit and encourage you to check back often for updates!
Lifeline Screening
-
LET'S BE HEALTHY TOGETHER! Do you have high cholesterol or high blood pressure? Have members of your family suffered from these ailments? Do you have a poor diet? If you answer "yes" to any of these questions, you may want to consider  being screened  through the services of Life Line Screening. Life Line Screening uses ultrasound ... [Read more...]
St Ambrose Church Organ
-
Our 50-year-old Organ Needs Replacement For these many years we have repaired our organ when problems have arisen. We almost did not have the organ for Christmas due to its ever-increasing component failures. The Rogers technicians have been telling us for three years that the organ needs replacement. Many stops do not work. Pedals are missing. ... [Read more...]
Patriotic Concert
-
A patriotic concert by the Florida 9th District American Legion Symphonic Band will be held at St. Ambrose Church on June 28th 7:30 pm—9:30 pm in the main church.  All are Welcome! A free will offering will be collected.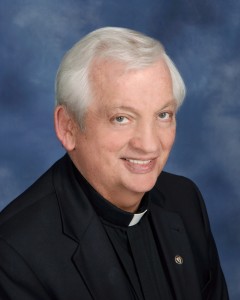 Message from the Pastor
Message from Pastor
(7/21/2017)
-
Welcome to St. Ambrose ! We are so glad you are able to join us today to celebrate the Sixteenth Sunday in Ordinary Time. THE MERCY, POWER, AND LOVE OF GOD:      The first reading today, from the book of Wisdom, makes its point over and over, at least five times in five verses! God is mighty, ... [Read more...]